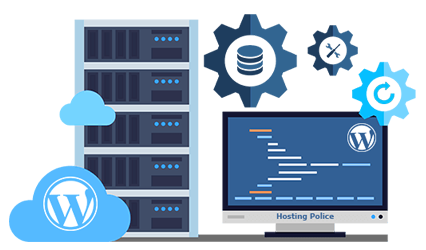 Shared and dedicated hosting plans in India have dominated the hosting scene for many years. While shared hosting is highly popular amongst new websites or small businesses, dedicated hosting is demanded by big businesses or websites with massive traffic. However, the websites that witness a spike in traffic and need dedicated resources but cannot pay a hefty price are looking for a new hosting option. This is where VPS hosting proves effective and emerges as a perfect middle ground solution.
Understanding VPS Hosting
VPS hosting refers to hosting services provided through a virtual private server. This is done via the virtual separation of a single server into various compartments with each compartment assigned to a different website. Quite similar to shared hosting but with a difference that each website gets a specific compartment whose resources are dedicated to them. When you buy a domain and hosting under a VPS hosting plan you get exclusive and continuous access to the resources of one compartment or a virtual server. These resources are not shared with any other website. This virtual architecture ensures that the web hosting providers can offer additional features like customisation of the software and full root access that traditionally came with dedicated hosting plans only.
What Makes VPS Hosting Cost-Effective?
What makes VPS cost-effective is that it offers the feels and resources that are dedicated to a website at a cost that is a fraction of the price of dedicated hosting plans.
While shared hosting is the cheapest in terms of cost, it lags on the resource front. Since multiple sites share the same resources, performance varies and is dependent on the actual resources that are available for use by a particular website. Also, security and performance-related concerns dissuade many looking for domain and hosting at cheaper price.
Dedicated hosting is the best option since it offers all the resources and storage of a server for the exclusive use of a single website. It also offers great reliability, security, and speed but it is quite expensive and unaffordable for many businesses.
VPS hosting offers dedicated hosting-like features at a price that is quite affordable. What makes a domain and hosting price of VPS servers cost-effective is that the virtual servers assigned to different clients are a part of a single physical server. This means that the operational costs of the physical server are distributed between the various client websites.
Features that Make VPS Hosting Cost-Effective
Consistent performance due to dedicated allotment of resources
Option to add more dedicated resources when the need arises.
Better performance due to the isolation of website and server and no threats from other websites.
Root access to the users which means they can modify files, install or delete applications, change security configurations and do anything that they want for the functioning of their website.
The speed, security, reliability, and root access are some of the features that make VPS Hosting plans in India an excellent option. And all this comes at the fraction of a cost of dedicated hosting plans making VPS hosting a cost-effective solution.